Experienced business leaders know that two pillars of a successful business are finding and retaining customers, and growing the business sustainably. In fact, the two very much go hand in hand. No matter what size your business is, you can't afford to ignore the importance of having a customer relationship strategy.
Have you ever lost important customer contact information? Have you missed a well-timed opportunity to connect with a customer? Or, maybe you've found your Operations team scrambling to deliver a great client experience, unaware that Sales was closing a big win. If any of those ring a bell, then this information is for you.
WHAT IS CUSTOMER RELATIONSHIP MANAGEMENT OR CRM?
At its most basic level, a CRM is a collection of centralized information that helps you manage important data about your customer base. It encourages a systematic method to building a long-term relationship with your customer. It can also offer opportunities to analyze patterns or trends within the information. Your CRM could be as simple as a contact information database or a spreadsheet with your customer contacts. Or, the answer could be in a more sophisticated, tailor-made software system.
Regardless of the platform you choose to put in place, if you approach it effectively, a Customer Relationship Management system becomes a consistent source of truth. It has the ability to increase sales and productivity while helping keep information up-to-date and relevant to each individual company need. It can also inform proactive business decisions, help create a consistent customer experience, improve profit margins, and reduce your marketing expenses over time.
IT'S IN THE CLOUD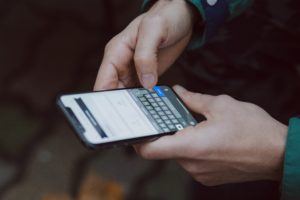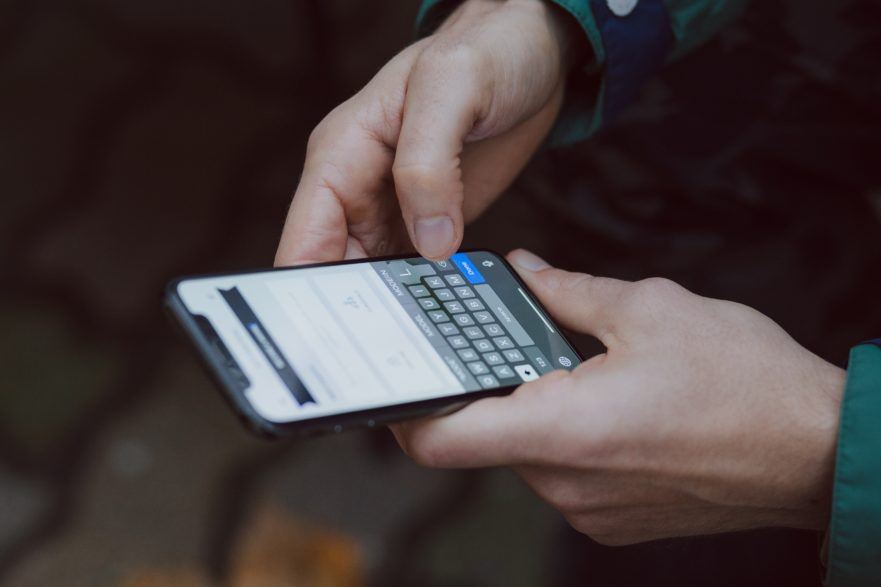 In the past, software platforms that help run a business were extremely complex. They required a lot of time, money and development expertise to design and customize. Unfortunately, the depth and cost put most software packages out of reach for the vast majority of small and medium-sized companies. Over the last two decades, however, the reach of the internet has greatly expanded. The utility of shared data center computing infrastructure (commonly called 'the cloud'), smartphones, and the rise of Software as a Service (SaaS) business models have come into play. They have created a wave of opportunity for smaller companies to focus on their business performance like never before. What was once reserved for the large enterprise is now readily available to the smallest of startups right in the palm of the entrepreneur's hand.
IDENTIFY YOUR BUSINESS'S NEEDS
At XXIIBrands, we are often asked about which technology might be right for a business. In response, we encourage our clients to start by identifying the issues that exist, the evidence that supports prioritizing and fixing them, and the potential impact of making a change – both positive and negative. The better you are at focusing on the real needs in the business, the easier it is to make effective changes with systems and processes. We also believe that checking all of it against the shared set of core beliefs and behaviors you'd like to facilitate (often described as 'codifying your culture') will help you stay on track with the very thing that creates a strong brand.
DOES YOUR BUSINESS NEED CRM?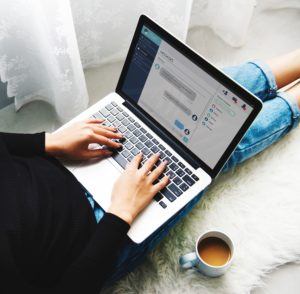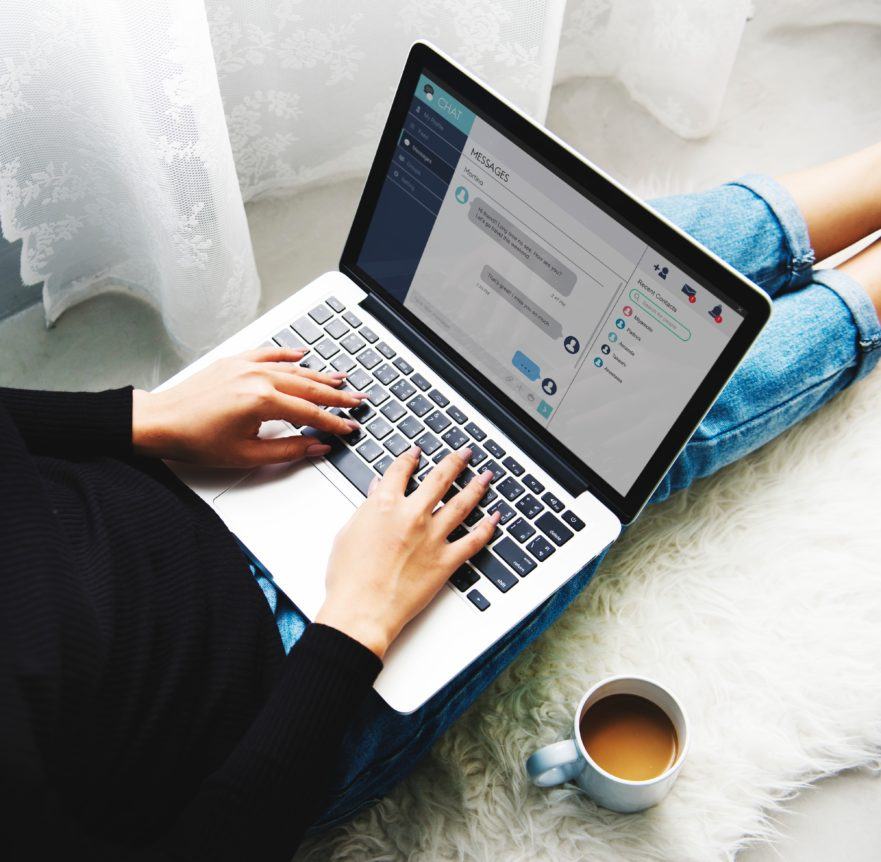 The more opportunities you can provide potential customers to do business with your company, the more successful your company will be. One of the best ways to facilitate more exposure is to open multiple contact channels. You may want to consider:
Utilizing traditional in-store or in-person field sales activities.

Adding web chat and social messaging to help with customer engagement.

Implementing things like online inquiry forms, e-commerce, affiliate referrals, and reseller agents.
Keep in mind, however, that the more channels you open, the more important it is to set goals and stay on top of and manage the interaction you have with your customer base. A centralized CRM platform can help you do that.
Learn More: Zoho CRM Helping with Business Performance
RECOGNIZING PATTERNS
A CRM can also help your business gain insights into your customer's behaviors and preferences. Recognizing emerging patterns might encourage you to proactively modify your business operations. This ensures that your customers are being served with an intentional and consistent experience. In short, recognizing emerging trends and designing a delightful customer experience might be great reasons to implement a CRM.
7 POWERFUL REASONS TO CONSIDER A CRM
It doesn't matter whether you are a small, medium or large business. Customer Relationship Management systems can help you track the details that are key to growing your business. Here are the top 7 reasons why your business might need to adopt a CRM.
KNOW YOUR CUSTOMERS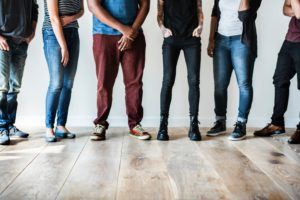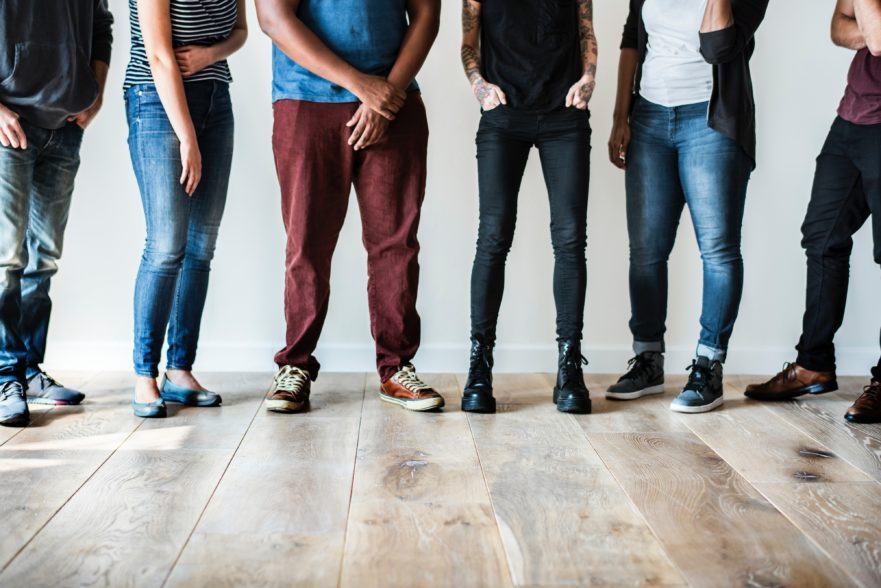 A CRM can help you recognize your customer's buying habits, preferences, and opinions. By having access to their sales history, you can identify buying trends as well as the best time to contact them with offers and incentives. An effective CRM will allow you to analyze your customer base and identify those that are most valuable. Then, you can form strategies to keep cultivating and growing those key relationships.
Learn More: Tips for Building Strong Client Relationships
CONNECT THE DOTS WITH ACCURATE INFORMATION
A dedicated CRM system allows you to connect your sales and marketing data to other related records like lead sources, accounts, product inventory and stock on hand. With this information, you'll know more about your customer's recent interactions with your company. What is their order history? Have they had positive delivery experiences? Do they consistently pay on time? The answers to these questions and many more like them will help you stay connected with the most current and accurate information about your customers buying patterns and preferences.
MEASURE SALES ACTIVITY & FORECASTING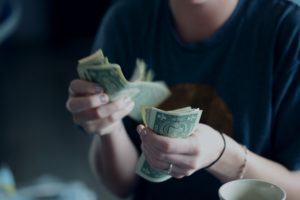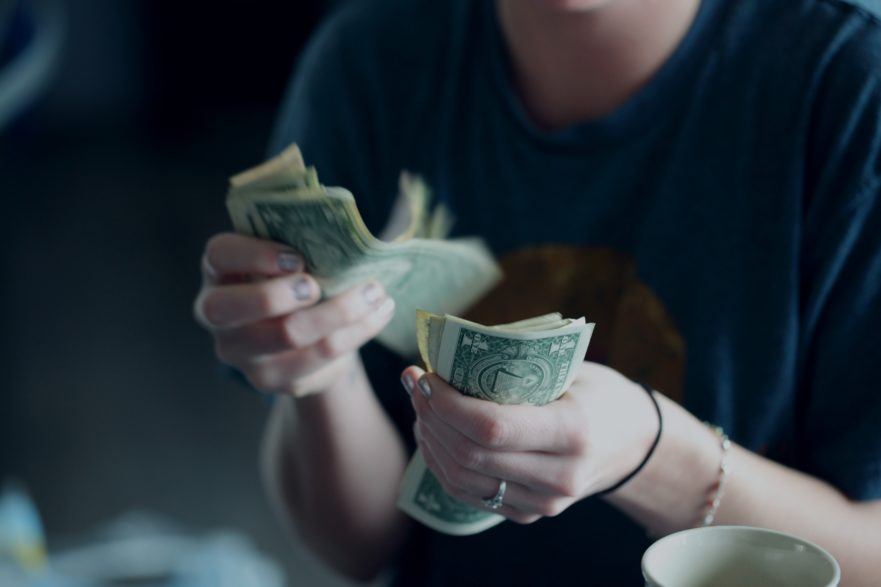 Are you worried about tracking every dollar of revenue? Stressed about lack of forecast visibility, unmerited sales discounts, or miscalculated costs? A Customer Relationship Management tool can help you track things like your:
Sales activities

Current opportunity pipeline

Booked revenue
Historical reporting and future-minded forecasting might also provide context to your bookkeeping and accounting strategy. This includes relevant cash-flow and resource planning.
Learn More: Why a Sales Process is Critical for Business Growth
IMPROVE YOUR MARKETING STRATEGY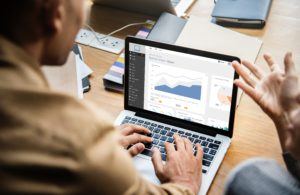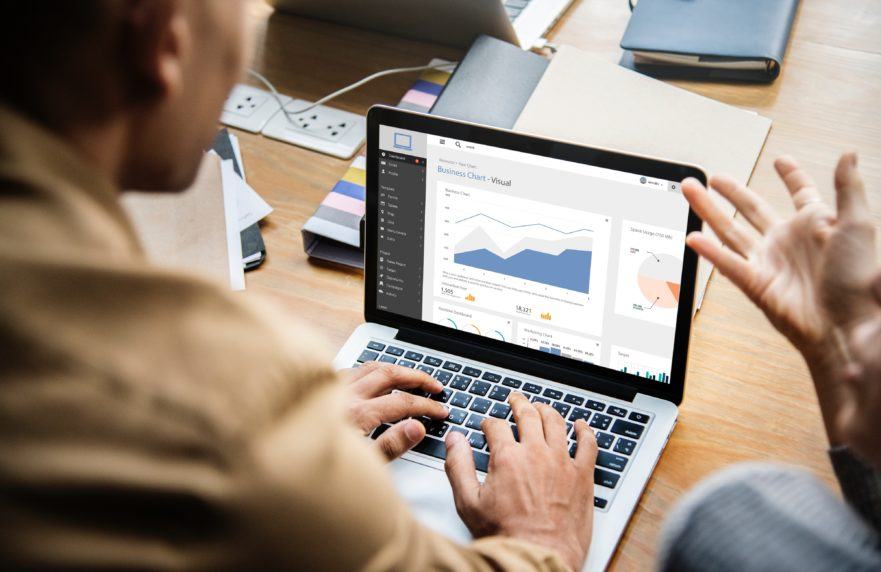 A CRM lets you target your sales efforts more efficiently and precisely. With a strategic approach, you can improve your sales conversion rate and increase the revenue-per-customer ratio. You'll be able to analyze the success of different marketing initiatives, including that recent website redesign project, and adjust your efforts accordingly. By measuring and refining those initiatives, you can evaluate the way you operate. Your business should always be seeking opportunities to improve your customer experience, marketing and communications efforts, and overall brand impression.
Learn More: Chatbots: The Next Big Thing in Business Website Design
ELEVATE YOUR CUSTOMER EXPERIENCE
You may have heard the saying, "A happy customer will tell 1-3 people. An unhappy customer will tell at least ten". It's no secret that customer interaction is a huge area that can win or lose customers. The inability to provide premium services may undermine your ability to charge premium prices for your product. Every strong business owner knows that positive relationships with prospective customers will often open a relationship that leads to loyal clients in the future. It's true that new clients are vital to the success of a company. But nurturing current customers and client retention is also important for a company's continued revenue.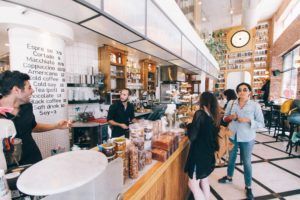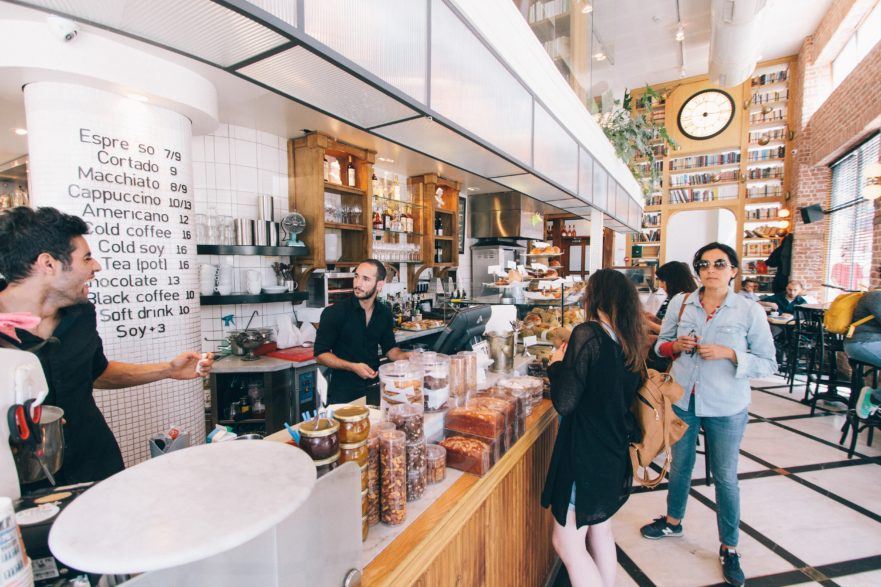 Great customer service is the backbone of any successful company. If you've been struggling with customer retention, your approach to customer service might be a big part of the problem. Now could be a good time to get focused on asking questions and observing your team in action. Consider:
Re-imagining an intentional customer experience with touch points that create surprise and delight.

Helping your employees respond to your customers' questions quickly and effectively with a Customer Relationship Management platform's capabilities.

Sending surveys to solicit feedback and

track complaints

in order to determine where your company is or isn't performing well.

Looking for insight into customer purchase trends.

Creating automated notifications and workflows to help ensure that employees don't drop the ball on future sales and service opportunities.
Your customer's experiences will either happen by design or by default. The choice is yours.
FIND NEW CUSTOMERS
The data you have about your existing customers can serve as a road map to helping you identify and attract potential customers matching your existing client profiles. To do this, start by creating ideal client personas and audience groups. Having those available to you will help you target your marketing efforts and increase your top line revenue numbers. Tracking inquiries and guiding them with useful information can also help you turn those interested parties into an active pipeline of leads and new prospects. A systematic approach to engaging with inquiries can open a relationship you can nurture into a loyal client over time.
INCREASE EFFICIENCY AND REDUCE COST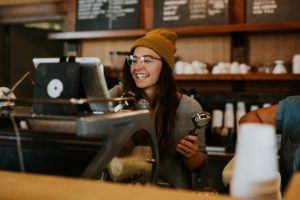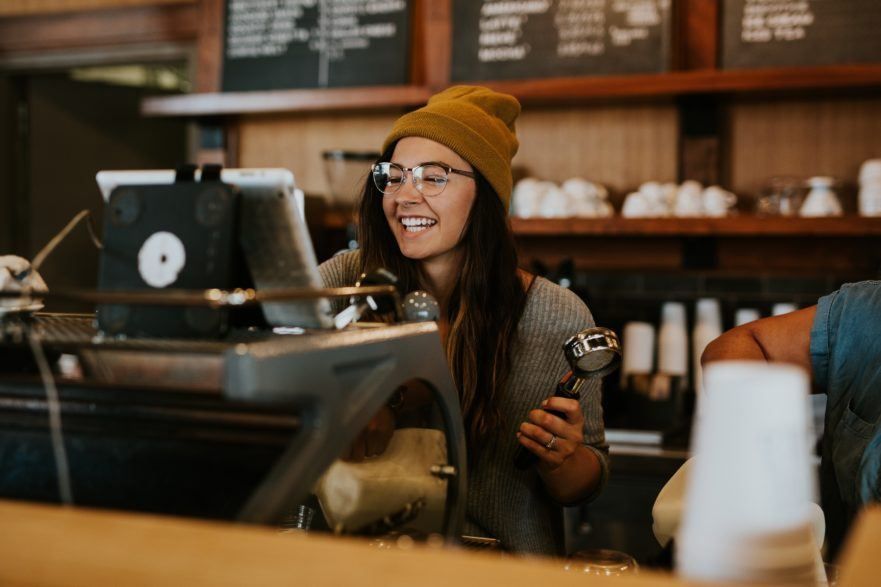 Successful businesses are efficient businesses. With a CRM, you can reduce sales and marketing costs by improving your target and reducing wasted time, money and resources. Customer Relationship Management systems can also allow you to streamline your communication processes, both internally and externally. Empowering your people to do more work in less time with software that provides accurate information makes immediate financial sense. It also keeps your team from repeated frustration and wasted energy.
In the long term, productive employees are happy employees. But don't just take our word for it. Take a look at companies like Google, Mars, and Hyatt Hotels. Their employees, on average, stay with them for 10 or more years. Why? Because they do everything they can to make their jobs efficient and enjoyable. If your employees are happy, they are much less likely to leave your business and go elsewhere. And retaining employees can be just as important as retaining customers, saving you both time and money related to recruiting and new-hire training.
THE BOTTOM LINE
From small businesses to Fortune-500 companies, a CRM can make the difference between thriving or diving. Gaining understanding and learning how to manage the relationships between your business and your customer base is one of the biggest keys to your overall success. After all, without customers or clients, there is no business. In order to be successful in engaging new customers, increasing productivity, and developing brand recognition, you need to be a champion when it comes to taking care of your customers. A Customer Relationship Management system will give you just what you need to accomplish the current and future goals you have set for your company.