The Impact of a Good Website
Marketers understand the importance of website design in their campaigns. Yet, other people don't always see why it's such a big deal. If the content is solid, why are some color changes or images going to matter? Is it worth hiring experienced designers to take care of this aspect of campaigns? These days, internet content is more visual than ever. Top sites such as YouTube, Instagram, and Pinterest consist entirely of visual content, so color, layout, and other design elements really do matter when it comes to growing and marketing your business. Visual elements often make or break a campaign, which can make a big difference in the results. Good web design can impact your business in multiple ways—from office and retail space, to product design, to marketing. When it comes to your website, the importance of good design should never be underestimated. Here are some ways it can help you grow and expand your business.
ENSURES CONSISTENCY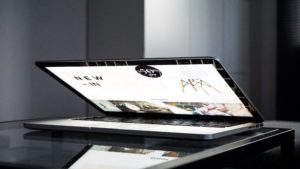 You want your brand to be recognizable. One of the simplest ways to help people recognize your content is to be consistent. Use the same colors, fonts, and logos everywhere. Choose a single font and color scheme. Consistency in graphics and color across websites, logos, social media, and product packaging creates an experience your customers will remember. You should also use the same profile picture and, if applicable, header photo for all of your social media accounts. This consistency creates a more pleasant experience for users and makes it easier for them to spot you and your content. Consistent branding is the best way to represent your company and ensure that your message is received the right way. Your business and your message will stay with them if they see it presented the same way every time.
RAISES AWARENESS
One of the top goals for any marketing campaign is raising awareness. This awareness may be for your brand as a whole or for a specific product or service. You have to get customers to trust you before they buy a product or sign up for a service. A poorly designed campaign that doesn't reflect what your brand stands for may compromise this trust. On the flip side, a well-designed campaign conveys professionalism and attention to detail. Think about what sort of image you want to portray and carry it through every marketing campaign.
SETS A COMPANY APART FROM THE CROWD
A well-designed marketing campaign can help you stand apart from your competition. To do so, you should design campaigns that are distinctive, engaging, and tailored to your target audience. There is no single design tactic that is going to work for every company. For example, your approach with a campaign for a new kids' toy is different than the approach for a diamond wedding ring.
HELPS YOUR IMAGE
Good web design can help create a successful brand. Professionalism goes a long way with customers, helping build trust. This is especially important for small- to medium-sized businesses. Good website design gives your c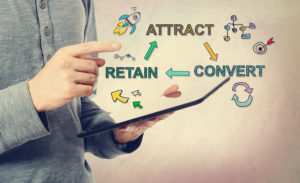 ompany the professional look you need to get and keep customers. When customers visit a website or a social media page, they want information about your company, products, or services; they want your useful content. They might be interested in making a purchase or need help resolving a problem. Good design will make all these options easy to access and understand, making a happy customer. And a happy customer is always good for your image. Not only will happy customers revisit your site, they will also be more likely to recommend your business to others.
Good web design also impacts your image through reputation. If customers aren't getting what they need from your website, your company will not achieve maximum search engine optimization—in other words, it will not be among the first names that pop up during a search. If your business turns up lower on search engines, customers may not visit your site at all.
Learn More: The Guide to Building a Strong Brand Identity
DELIVERS CONVERSIONS
It is easy to get so caught up in the visual content that you overlook the most important part of a marketing campaign: the call to action. A call to action may be a button that a user must click on to take them to a landing page. Once on that landing page, they will submit contact information in exchange for content. The call to action is a simple concept, but there is a lot of thought and experimentation that goes into finding which ones are effective with your customers. With the right design, you'll boost conversion rates and company revenue.
THE IMPORTANCE OF GOOD DESIGN IN SALES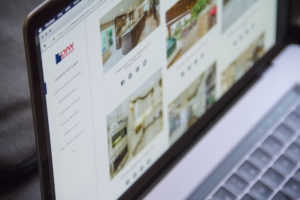 So, how do you improve the visual side of your marketing efforts? Hire the best designers that you can and give them creative license. It often takes trial and error to find the best colors, fonts, logos, and images for your company. The sooner you start trying different visuals, the sooner you'll have a design that works.
You want visitors of your website to have a positive first impression. Using good web design not only creates a pleasing visual experience but, when used effectively, it can also help increase your profits. Most businesses use websites to convert traffic into paying customers. Good design should make site navigation easy, so customers can find the information they need. Customers should engage with your site in a way that encourages them to buy. Effective landing pages, tripwires, additional product suggestions, and beautiful photographs can all be part of good website design. All of these factors help convert visitors into paying customers.
Learn More: Web Design Mistakes that Drive Customers Away
THE HIDDEN BENEFITS OF GOOD DESIGN
Good design gives business owners peace of mind. A well-designed and maintained website means less stress for you. Customers get what they need, which cuts down on customer-service headaches. With a good website, your business may make more money, which means you don't have to worry as much. You can concentrate on what really matters to you and on the things that make you love your job. There are a lot of elements that go into good design, and it takes people working together to make that work for your company.
WHERE TO START
Many companies believe that providing high-quality content is all that they need to do to ensure great website conversion numbers. While content is key for conversion, you'll be able to present it best with a modern, professional website.
DESIGN FOR YOUR AUDIENCE
Don't waste time, money, or energy. Step into the shoes of your intended audience members before designing, so you know who you'll be designing for!
What do current clients enjoy or trust about your product or service? Why can't they live without it? If you have a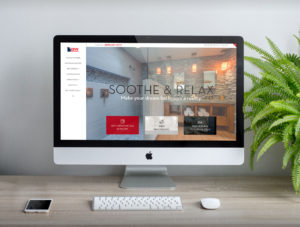 new product or service, beta testing can be the open channel to truly understanding what your intended audience needs and wants. In short, don't live in a tiny bubble: survey these testers and/or current clients. Survey them thoroughly about your product or service, and listen wholeheartedly to their likes, dislikes, apprehensions, and desires for enhancement. Gender, age, location, and the keywords they may search for are important demographically, but digging for clues beyond the basics will help you effectively design for your target audience:
What interests do these people have?
Why would they decide to use your product or service?
What can your product or service honestly give to these desired clients?
If you understand your target audience, you'll know exactly how to enhance the product or service. You'll keep the audience coming back for more with emotional connections that you'll be able to build on later.
Learn More: Designing for Your Target Audience
CREATE A FRESH AND CURRENT DESIGN
Nothing makes a company look like they're behind the times more quickly than an outdated website design. Approximately 95 percent of website visitors state that solid website designs make companies more trustworthy. If it's been a few years since you've reworked the design, it is most likely not a responsive design. Responsive web designs adjust the format automatically for the device at hand, which is critical for converting mobile users. As you consider new design options, look for responsive designs that are clean with white backgrounds and minimal distracting elements. This helps ensure that, whether you're on a desktop, laptop or cell phone, your site is easy to navigate and understand.
PROVIDE TESTIMONIALS OR REVIEWS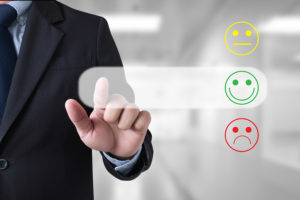 Offering insight from customers is much more powerful than any insight that you can provide yourself. If you have popular products that many people own and enjoy using, or your services are highly sought after, it shouldn't be too difficult to find customers who are willing to provide personal testimonials. Think about offering an incentive, such as a meaningful freebie or discount, in exchange for the testimonial or review.
UTILIZE CALLS TO ACTION
As we mentioned earlier, a call to action is a great way to connect with your customers. A call to action tells people what to do next. For example, your users have just read a blog post about the latest industry news. Now, you want them to read an ebook that follows up on one of the most important points from the post. Your call to action could be a simple button that leads them to where they can access that ebook. Keep calls to action short and to the point with direct, actionable language. You should always follow up with your promise. If customers are instructed to download a checklist, the download link should be front and center, easy for them to get to.
MAKE IT USER-FRIENDLY
Everyone has visited a website that is tough to navigate. Whether the color scheme makes it hard to read or the layout isn't intuitive, people are not going to stick around to figure out how to navigate your site. Make it simple for users to figure out how to get to the content that they're trying to find. Whenever possible, streamline the navigation so that pages load quickly. The longer it takes for pages to load, the more likely it is that people will leave, particularly on mobile devices.
PAY ATTENTION TO SPELLING, GRAMMAR, AND WORD USAGE
Proofreading online content is one of the most basic strategies for success, but it is also one that many companies overlook. If you want to be seen as a professional business with strong knowledge of your industry, then you must have flawless content with correct spelling, grammar, and word usage. Virtually every modern website builder has built-in spell checking tools. Encourage employees to use these tools and then proofread their work before hitting the submit button. If errors do slip through the cracks, fix them as soon as you notice them.
Learn More: The 10 Step Website Redesign Checklist
Web design doesn't have to be complicated, but it is necessary for helping establish and grow your business. With a little bit of research and time, your website can become the perfect place for visitors to become consistent, paying clients.