Branding can be one of the most important aspects of any business, regardless of size and industry. What does it take to implement and execute effective branding? A well integrated brand strategy will allow you to stay ahead of your competition, even in a competitive marketplace. Your brand stems from who your company is, what you want your company to be, and what people think about your company. Brand lets people know what they can expect from your products and services and why or how you will be different from competing businesses. The concept is simple enough, but there is a lot more that goes into integrating an effective brand strategy.
Define Your Brand
You can't develop a brand until you've defined it. Start by answering the following questions about your company:
What's your mission statement?
What do potential and existing customers think about your company right now?
What benefits and features do your products or services offer?
What qualities do you want people to associate with your company?
Take the time to get to know your target audience, including their needs, preferences, and desires. Instead of assuming that you know that they think, ask them about what they think. Jeff Bezos said, "Branding is what people say about you when you're not in the room."
Aim for Cohesion Instead of Consistency
Consistency is a great place to start. No one will be able to recognize your brand without consistent logos, fonts, and colors. Yet, most companies stop there and don't consider the notion of cohesion.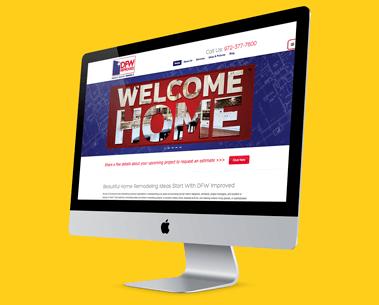 Don't get too hung up on making all your content look the same as long as it conveys your brand. For example, if your brand aims to be casual and playful, it's okay to change up the color scheme for a new ad campaign as long as you stay true to your image. Your goal is have your brand integrated throughout all you do, to stand out among the competition!
Get Everyone Involved
Integrating a brand into all aspects of a company means that everyone must be on board. Having a marketing or design team form a brand isn't enough to carry that brand through the whole business. Think about a retailer that offers elegant, high end clothing for professional women. The hourly workers who staff the store must understand the branding just as well as the developers who designed the retailer's website. Think about creating and distributing brand guidelines and holding company wide discussions to keep all employees on the same page.
Provide the Proper Resources
Telling staff members that you want a brand integrated across the company isn't enough to make it happen. Create an accessible central location for key branded content that is accessible for all employees. This location should include relevant documents, images, fonts, logos, and other graphics. Take time to ensure that the brand content is up to date with the correct information. If there is new content available, make sure that people know about it. In order to communicate on and off line, it's important to have a strong online presence.
Allow For Growth and Change
Branding is an ongoing process. Your website should be seen as a living, breathing thing. Over time, the needs of your customers may change or you may shift the focus of your organization. When this happens, you might make changes to your branding. It's important to keep it fresh with new photos, content and projects.
Keep in mind that branding takes time and patience. You can't build a cohesive, recognizable, and memorable brand in a matter of hours. Stick with the pursuit, and don't be afraid to experiment with new ideas along the way.
We craft brand experiences that help our clients get found, stand out, and grow. How can we partner with you? Let's talk! https://xxiibrands.com/contact/