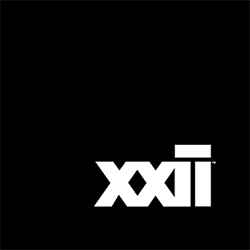 A powerful logo design requires time, but the result will pay dividends for years to come. A unique logo will not only identify your company; it may become a symbol of your market, putting you in everybody's mind when they just think about your industry. You don't need to look any further than the logos of Pepsi, Starbucks, or any major sports team to see the effectiveness of a great logo.
How Long will it Take?
Many companies are concerned with the amount of time it takes to produce a logo. There is no set answer to this question because there are many factors that come into play. Here is the typical progression of a logo design process:
A company contacts a creative agency to design a logo.
The creative agency interviews the people involved to determine why they want a logo. The questions will be similar to: Is the logo for use on shipping containers or vehicles? Letterhead or marketing material? Or is it for use throughout all of the operations of the company?
The creative agency will turn over the results of the interview to their design team and they will begin to create designs, critique and refine them, and then decide upon a the best designs to present for your approval. During the creative process the team will not only consider your company but they will examine your industry and the logos of competitors. You want the design to be unique and appropriate for your industry.
The agency will present the designs, and now your company will go through your own decision making process. Larger companies usually take longer for this step. The more levels of management there are, the more people will have a part in the approval.
Once you present your choice and give final approval to the creative agency they will produce and send you final images of the logo design. You need to register the logo to protect it and decide on how to implement it in your company operations. Some creative agencies will assist you with ideas on how to efficiently utilize your new logo design by including a style guide with visual examples of how and how not to use it.
As you can see the process could be as short as a few weeks or it could go for several months. There have been stories of some logo designs taking over a year, but those are rare and usually there are other circumstances that created the delay. If you have a pressing need for a logo design you should tell the creative agency and agree upon a deadline for the return of a finished product.
Make sure your logo is cohesive with your brand design. Click here to read about choosing the best colors and fonts for your brand.