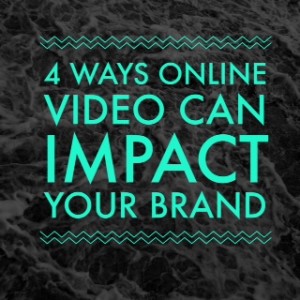 One of the most effective things you can do to increase the amount of business your company does is to add online video to your website. If you aren't sure online video can actually benefit you or feel it isn't necessary, you should think again. Here are a few ways it helps.
Video Gives You Credibility
It's no secret that there are a lot of scam artists and less than reputable websites on the internet. A well-made online video can help potential customers see that you're a professional, not just try to guess if you are. It shows your business is a real place with real customers.
With several generations of movies and TV permeating our culture, we've been conditioned to look up to people on screen. Your business video makes you a kind of "celebrity" in your field, increasing your credibility even more.
Video Creates A Personal Connection
Having online video on your website is the next best thing to talking to your customer in person. The person watching the video still feels like they are having a personal conversation with you and getting to know you. Attaching a human face and voice to a message makes it more meaningful. In your online video, you'll be conveying emotions with facial expressions, body language and tone of voice – and emotions are contagious. If you feel good about your product or service, an online video can make your customers feel good too.
Video Is Effective
Science has shown we have different learning styles. Some people prefer to see a demonstration, others prefer to read, or listen to an explanation. An online video can accommodate multiple learning styles, helping make sure your message gets through to as many visitors as possible. For example, a video demo of a product can be accompanied by a verbal explanation of how it works and an on-screen list of features.
One thing many people don't realize about online video is exactly how effective it is. Forbes.com provides an infographic that shows this well. In a study of people that responded to marketing, the second most common way to respond was by viewing a video. It is only slightly less popular than the ever important Contact us/Learn more links, which you would never dream of leaving off your website.
Video Boosts Your SEO, Helping Potential Customers Find You
We all know Google frequently changes the way their software decides how relevant your website is, but traditionally, it has been easier to get a page with video to rank higher. If you read Google's guidelines for getting your site to show up in search results, their first advice is to "give visitors the information they're looking for". We've already established one of the most popular things they are looking for is video. The second advice they offer is to "make sure other sites link to yours". Do the first and the first and the second will happen. If you have an online video, visitors are more likely to find your site helpful and informative. If people find your site helpful and informative, they will share it. It is an easy way to get others to link to your site, increasing your SEO.
Another way online video can improve your SEO: YouTube is the single biggest source of video on the internet. Everyone uses it – and it's owned by Google. Your presence there undoubtedly makes you look more relevant to a search engine, improving your SEO.
There are many ways online video can be beneficial to your business. Don't wait to implement this marketing strategy, start improving your business today!
The use of online video is only one of the ways that Social180 helps businesses get found, communicate, and grow. For more information on how we can help with your marketing plan and online web presence, contact us today! Click here to find out if we are a fit, or simply give us a ring by calling 469-420-0180.