At the beginning of a New Year, many business owners have great ideas, hopes and ambition to grow their business, but sitting down long enough to document and track their goals is often the biggest challenge. In this post, we will share some tips and what we've seen work well for small businesses creating a marketing plan.
Creating a Marketing Plan for Small Business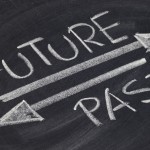 One of the biggest challenges we see small business owners face in this area is choosing to dedicate the time to planning. This means allocating 2-4 hours of uninterrupted focus to this process. Start here… block your calendar and schedule the time. This may sound silly, but it's often the biggest challenge. If you don't block the time, you won't do it.
Once you have your time allocated, be sure to prepare by gathering the necessary information you will need. Other than the expect notepad, pen and/or laptop, you should also have your results for 2013 and earlier years if possible. These results might include your client list, Profit & Loss statement and job costing or inventory list. This will help you see how your small business marketing plans worked in earlier years.
As you begin, it's too easy to focus only on the numbers, so spend a few minutes reviewing the new clients you added in 2013. Are there any trends you notice? Almost every year, business owners find that they are getting an increasing amount of business through online marketing. If this is the case for your business, try to break out the various sources behind the "online" grouping. Tracking Internet marketing sources can be challenging, but also very rewarding as you are creating a marketing plan for 2014.
Now let's get to the numbers… simplicity is important in creating a marketing plan, so don't get too wrapped up in all the numbers. Instead, focus on the primary numbers – Revenue minus Cost equals Profits (R-C=P). If you haven't created a model that shows each year's revenue, costs and profits side-by-side for each year, you might choose to do this first.
Review each of these and decide if your business is growing in the important areas (revenue and profits) as you expect. If not, do some research to figure out what's holding you back. Do you need to consider talking with a few marketing companies in Dallas? Have you hired an SEO company in Dallas? Is this the time for you to find a firm that understands web design in Dallas TX? In any of these cases, tracking is important, so make sure the marketing firm you hire tracks all sources and the results of these sources.
Next, review the products and services you are offering. Are there complimentary products and services that are quite profitable for you to consider? For instance, if you offer landscaping services in Dallas, have you considered other services like lawn fertilization? How about even lawn maintenance? Sometimes you will find your clients asking you for products and services close to your primary services. Pay attention to them and their needs… these services might be worth your consideration.
Finally, write out your marketing plan in a one page summary that you can track at least quarterly. Make sure to include your goals with revenue, costs and profits when creating a marketing plan. You will also want to have goals for the number of new clients you add each quarter, the number and types of services you will provide, and how you will track your sources of new clients. If you are going to hire an SEO company in Dallas or talk with marketing companies in Dallas to help you, make sure your goals and expectations are well-defined and set in advance.
If you need help creating a marketing plan for your business, we'd love to help. Call SOCIAL180 at 469-420-0180!